New political alliance at Wrexham council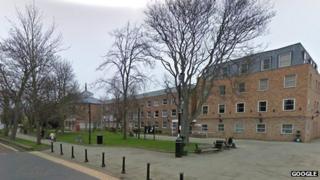 Ten Wrexham councillors who quit the Labour Party have joined forces with a group of independents to form the biggest group on the authority.
Before the resignations Labour was the biggest group with 23 members on the council, running the authority with some independent councillors.
On Thursday the 10 councillors, including council leader Neil Rogers, joined with Democrat Independent councillors to form a new group of 20.
Mr Rogers still acts as council leader.
He said the new Independent Group was now planning talks with other political parties on the council to discuss the way forward.
A further alliance of councillors is needed to set up an administration at the council which is made up of 52 elected representatives.
Any shake-up of senior political roles on the council will have to be agreed at the next full meeting of the council on September 24.