Ex-teacher Matthew Green banned over texts to pupils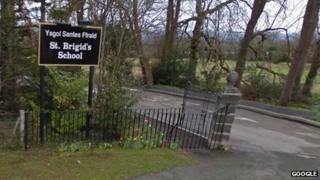 A former Denbighshire teacher has been banned from teaching for sending inappropriate messages to pupils at a school where he taught previously.
Matthew Green was working at St Brigid's, Denbigh, when he sent messages to teenagers at Albion Academy, Salford, a tribunal was told.
He admitted in correspondence that what had happened amounted to unprofessional conduct.
The General Teaching Council for Wales hearing was held at Ewloe, Flintshire.
Its professional conduct committee was told that some of the texts and Facebook messages to 15 and 16 year olds related to alcohol and parties and contained expletives, but that there was no sexual motivation.
North Wales Police had investigated and ruled that the messages - sent between October 2012 and February 2013 - fell short of any criminal intent.
Mr Green, who stated he had been under stress at the time, had apologised to the pupils. He is no longer a teacher.
Panel chairman Peter Williams issued a prohibition order and said that Mr Green would be able to apply to teach again after two years.