Denbighshire council to charge for garden waste collection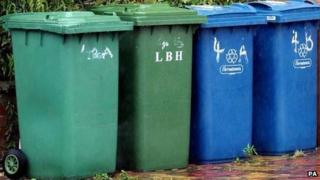 Denbighshire residents will have to pay to have garden waste collected from their homes in January after the council decided to withdraw the free service to cut costs.
It says the 35,000 households affected can pay £1 per collection to continue to have their garden waste removed.
The council is looking to save £18m over the next two years.
It said it was also considering other proposals in the coming months in order to meet the savings target.
Councillor David Smith said: "A number of other councils up and down Wales already charge for this service. Here in Denbighshire, we have held out as long as possible, but next year's cuts in Welsh government funding are so large, that we are now running out of options."
In June, Wales' 22 local authorities were warned to prepare for cuts of up to 4.5%.
Several Welsh local authorities already charge for green waste collection, including Bridgend and Monmouthshire councils.