CCTV cameras fitted in taxis in Wrexham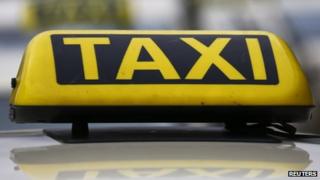 CCTV cameras are being fitted in taxis in Wrexham to improve security and safety.
Police and council officials say it will also help if a vehicle is involved in a collision or incident as the footage could be used as evidence.
Vehicles with cameras installed will display a sticker if they are part of the Camera Cars - Ceir Camera project.
Private hire companies have been praised for helping to set up the scheme.