Man jailed for defrauding grandfather of £20,000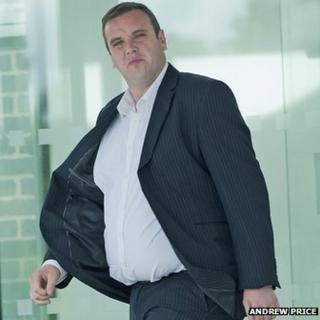 A man who defrauded his grandfather of £20,000 after he persuaded him to let him manage his accounts has been jailed for three-and-a-half years.
Luke Wilson, 26, from Bagillt, Flintshire, left his grandfather with an overdraft and unable to pay for a gravestone for his late wife.
Mold Crown Court heard Alfred Wilson had lavished money on his grandson and trusted him with his finances.
Wilson had tried to steal £40,000 but some forged cheques were rejected.
He already had a previous conviction for defrauding his grandfather.
He was convicted last month after denying three fraud charges.
Abused trust
The court heard Wilson had used two personal bank accounts belonging to his grandfather and a trade account at a builders' merchant.
Mr Wilson senior, who died in September 2013, had become upset when he found he was overdrawn and there was not enough money to pay his monthly bills.
Sentencing, Judge Philip Hughes told Wilson his victim had total trust in him.
"You took advantage of him, you abused the trust he bestowed in you," he said.
"You took advantage of your position to help yourself to much more money than he ever intended that you should have.
"As a result, he was put into debit. His TSB account went from £22,000 in credit when you took over his affairs to £2,800 overdrawn by early 2013, because of your dishonesty.
"It is obvious that he felt extremely let down by you. He felt that you had deprived him of his life savings."