Yale Howarth inquest: Hanged boy 'scared' after sex chat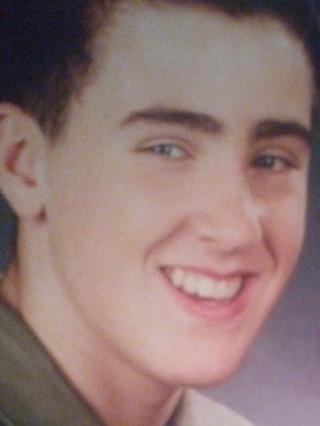 A 15-year-old boy found hanged after a fellow pupil claimed the pair might have had sex seemed "scared" when a teacher spoke to him, an inquest heard.
Yale Howarth was interviewed at Ysgol Dinas Bran in Llangollen, Denbighshire, after the girl said she had been drunk and could not remember what happened.
Two hours later he was found by his father at home in Chirk in January 2013 and died the next day in hospital.
The school's former head admitted Yale could have received more support.
The inquest heard that assistant head teacher Dafydd Morris, who was in charge of child protection at the time, interviewed Yale after being advised to do so by Wrexham's social services department.
The incident came to light when the girl went to a member of school staff asking for the morning after pill because she did not know whether she had had sex or not.
Yale admitted having drunk 10 cans of lager but denied he and the girl had had sex, although he said they had had oral sex.
Mr Morris told the three-day hearing in Ruthin that when he told Yale that a girl under the influence of alcohol could not consent to have sex he seemed "shocked and scared".
But he said the teenager appeared calm and composed as he left the meeting.
Alison Duffy, who was head teacher at the time, said she was unaware of the investigation until after Yale's death, following which the protocol for handling child protection issues had been changed.
Asked by the coroner whether, with hindsight, she felt more could have been done to support Yale during the process, she replied: "Yes."
She described the teenager as "a wonderful, mature, well-spoken, level-headed lad. He was a lovely lad, a gentle giant".
The inquest will continue on Monday.