Plan for new school campus in Flintshire put on hold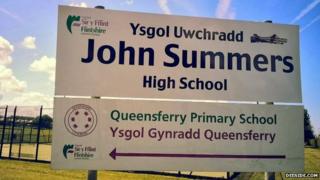 Plans for a new school for three to 16 year olds in Flintshire have been put on hold.
The Queensferry Campus project involved replacing John Summers High School and Queensferry Primary School with a new campus.
However, Flintshire council has now voted not to proceed due to lower than expected pupil numbers.
Councillor Chris Bithell said: "There are insufficient current and projected future pupil numbers to support this."
Councillors agreed to open a formal consultation to look at the existing schools' future viability.