New music celebrates 150th anniversary of Patagonia colony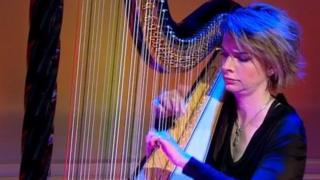 New music to celebrate the 150th anniversary of the Welsh colony in Patagonia in South America will have its world premiere in Denbighshire.
Former royal harpist Catrin Finch will also perform at the concert at the Llangollen International Musical Eisteddfod on 8 July.
The new work has been written by Hector MacDonald, a fourth generation Welshman from Chubut Province in Patagonia.
The BBC National Orchestra of Wales will perform the piece.