Wrexham's Groves school demolition plans on hold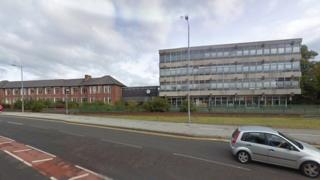 Plans to demolish a landmark school building in Wrexham have been put on hold.
The Groves High faces being flattened due to maintenance costs which have now topped £900,000 since it shut in 2003.
A campaign to save the red-brick school began after Wrexham councillors decided to level the site earlier this year.
That led to several calls for a rethink and the latest, a notion of motion by councillors, was agreed on Tuesday.
The executive board said it would wait to hear from officials about whether the building should be listed and officially protected.
The council still wants to use the site for education.