River Dee 'wheelyboats' set to take to the waters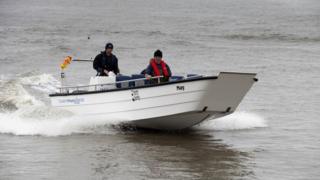 Two 'wheelyboats' are set to be launched on a Flintshire river on Saturday - making it easier for disabled people to take to the waters.
They Quay Watermen's Association runs excursions on the River Dee including school trips and bird watching.
It secured a £192,000 grant from the Big Lottery's Coastal Community Fund in 2015, with £70,000 going towards the new boats.
The 30mph vessels will be based at Connah's Quay.
They are designed to make it easier for passengers in wheelchairs and other disabled people to get on board.