Denbighshire taxi drivers' meeting over sex exploitation course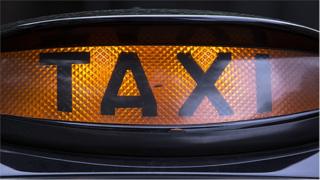 Eleven taxi drivers in Denbighshire are to be asked to attend a council meeting to explain why they failed to attend a sexual exploitation course.
All drivers in the county were ordered to attend the training after the Rotherham child sex abuse scandal inquiry found taxi drivers had played a "prominent role" in the abuse.
A total of 340, about 97%, attended.
Denbighshire licensing committee voted to convene the special meeting after considering a report on the training.
In total there were 17 sessions lasting about an hour over five dates across the county.
Five current taxi drivers were not licensed at the time.
Of the six others, one was not able to attend as he had another day job, and another was out of the country.
Councillors' options included revoking or suspending their licences, considering their renewal applications or convening a special hearing.
They have also decided to hold a further awareness event for new drivers who have not yet had the training.