Animal ban for Deeside dog owner who starved pet to death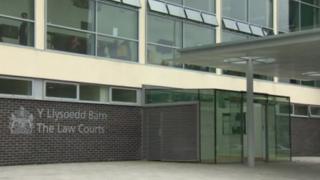 A Flintshire dog owner who moved out and left her Jack Russell to starve to death has been banned from keeping pets for 10 years.
Owner Debra Peet, 54, pleaded guilty to causing unnecessary suffering to the dog during a hearing at Mold Magistrates' Court on Monday.
The court heard police found the pet's body months after Peet had moved out of her Deeside bungalow last September.
Peet, of Shotton, said she thought her ex-husband had picked up the dog.
She confirmed the dog was her responsibility and said if she had known it was still in the house then she would have gone back.
Peet must also observe a three-month tagged curfew and pay £200 towards the RSPCA's prosecution costs.