Wrexham v Chester: 'Bubble match' safety measure relaxed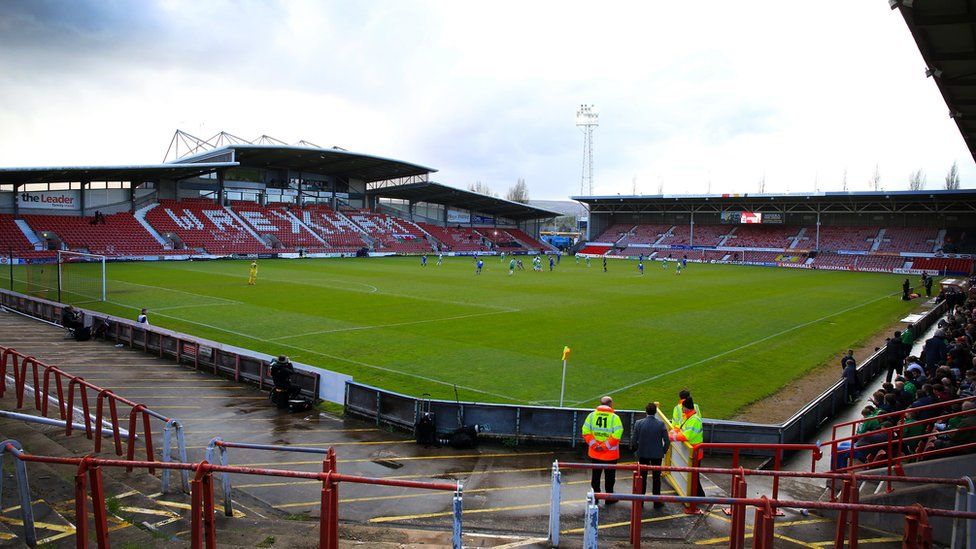 Safety measures at a football derby have been loosened following a drop in arrests and disorder.
For the past four seasons, Wrexham-Chester games - known as "bubble matches" - have seen away fans travel in officially-organised coaches only.
The restriction will be removed for the match on Friday, 10 November, allowing fans to travel independently.
Safety measures for the National League return game at Wrexham will be reviewed afterwards.
In a joint statement on Monday, North Wales Police and Cheshire Constabulary said two further incident-free fixtures could see games moved back to 15:00 on a Saturday.