No charges a year after Chris Boardman's mother killed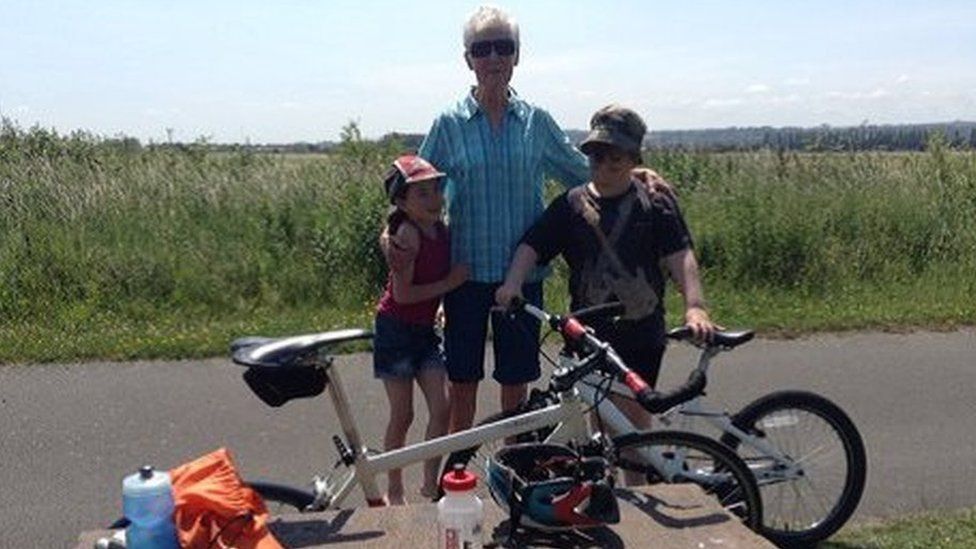 Former Olympic cyclist Chris Boardman has spoken of his frustration that no one has been charged one year after his mother was killed in a fatal crash.
Her son, a gold medallist, said on Twitter that the family had been trying to carry on and lead a "normal life".
North Wales Police confirmed the force is still investigating Mrs Boardman's death and no charges had been made.
Boardman, who won gold at the 1992 Barcelona Games, said that a year after his mum's death he has seen his mum in a dozen places, "smiling at her new grandson" and even spotted her at "The Tour".
He said: "It's been heart-wrenching watching my dad try to come to terms with the absence of his soul mate.
"We've all had to try and carry on living a 'normal life' it's what my mum would have wanted. But it doesn't feel normal.
"A year on there still has not been a decision on even to prosecute."
Mrs Boardman, who competed in cycling races in her youth, was taken to hospital with serious injuries following the collision on 17 July last year.