Kronospan wood plant fault sees sawdust 'rain' on Chirk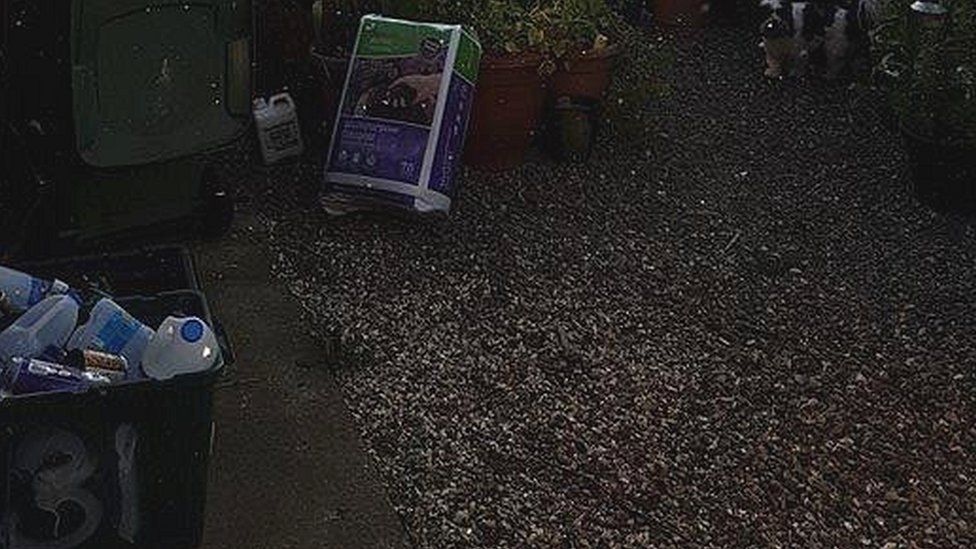 A company which makes wood panels in Wrexham has apologised after an incident at its factory led to sawdust "raining" over homes.
Residents said wood fibres from Kronospan in Chirk began falling from the sky on Wednesday evening.
Twelve people complained to the firm after a layer of dust was left on their cars and gardens.
The firm apologised "profusely" and said a clean-up operation both on and off site had been implemented.
Resident Sam Heyward said: "I'm at the north end of Chirk, which wasn't too bad, but at the southern end it was really bad.
"There are two schools at that end and there was dust all over the paths, people's cars, houses - it was everywhere.
"It was like it was raining sawdust and MDF fibres."
Mr Heyward said Kronospan deployed road sweepers and a water sprayer to stop the dust spreading.
He added: "People are worried. Looking at the dust, it looks like it's been through some kind of process, so we're not sure whether or not it contains chemicals."
The company said: "Kronospan wishes to profusely apologise to residents for the incident that led to a fibre release last evening, leading to wood fibres being emitted off site.
"The process was immediately stopped and a clean-up process both on and off site was implemented.
"Initial investigations indicate that one of the cyclones on MDF blocked and this is now being cleared to allow us to identify the precise cause of this failure."
Stephanie Eedy of Hugh James solicitors, the firm representing residents in action against Kronospan over dust issues, said: "We are aware of the serious outbursts of dust which have occurred over the past few days and these are typical of the problems which residents have been complaining about and had to endure for a number of years.
"The main aims of the group action are to finally bring the nuisance from the site to an end, and to ensure that these incidents no longer happen and that the site operates with due respect and consideration to its local residents."
Wrexham council's lead for public protection, Hugh Jones, said: "Wrexham council officers are currently investigating the circumstances of the incident in accordance with agreed procedures.
"Once that investigation is completed, the council will consider if any further action is required."
The firm said anyone affected by the incident could call 01691 773361.