Kate Pierce's brain damage after meningitis misdiagnosis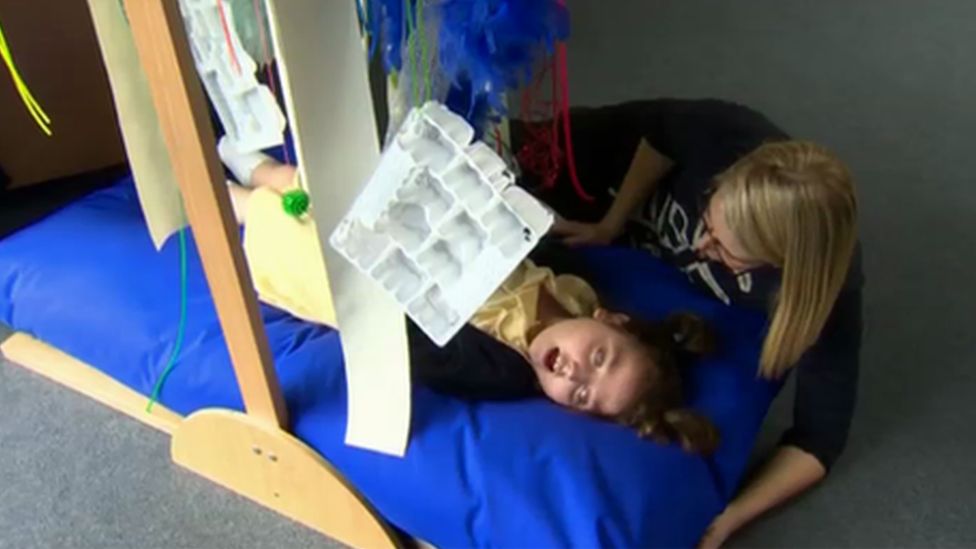 A nine-month-old baby was left with severe brain damage after her meningitis was misdiagnosed as tonsillitis, an inquest has heard.
Kate Pierce was sent home from Wrexham Maelor Hospital in March 2006 without antibiotics after a doctor concluded she had a viral infection.
She was later diagnosed with meningitis which caused brain damage and she died in her sleep in Florida in 2013.
A jury inquest will investigate her diagnosis and treatment in 2006.
Kate's mother Diane told the hearing in Abergele how she sought medical help after her daughter began vomiting green mucus on 29 March 2006.
An out-of-hours GP referred her to the children's ward at Wrexham Maelor where a doctor diagnosed tonsillitis.
He ruled out giving Kate, from Rossett, Wrexham, any antibiotics because he said it was a viral infection, but the family asked for a second opinion.
The doctor said he would check with his boss but returned 45 minutes later claiming his superior had said the family was free to go.
Kate's condition deteriorated and on 31 March she was diagnosed with pneumococcal meningitis.
She was rushed to Alder Hey children's hospital in Liverpool but she had already suffered severe brain damage.
Her parents were told she was not expected to survive, but after several months in intensive care she was released from hospital and told she needed 24-hour care for the rest of her life.
Kate, who later developed sleep apnoea - where the muscles in the throat relax, blocking the airway - died in her sleep, aged seven, while on a family holiday to Florida on 19 March.
Jurors have been told the inquest will look into how she was treated and diagnosed at Wrexham Maelor hospital in March 2006, rather than the circumstance of her death.