Flintshire £30 garden waste charge given approval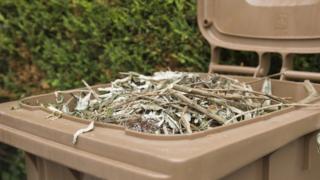 Residents in Flintshire will be charged £30 a year if they want their garden waste collected from 2018.
The local authority is to start charging for the collection service, which runs every two weeks from March to November.
It said the £1m cash generated would be used to help fund recycling services in line with other Welsh councils, some of which charge in excess of £40.
Flintshire council's cabinet approved the proposals on Tuesday.
Residents will be officially told about the charge during January, with a reminder sent with council tax information next March.
They will have until 1 April to register for the new service and, once payment has been received, stickers will be sent out so that crews can recognise which properties require the service.
The service will be free of charge to all residents during March.
It will be reviewed next summer.
The council said it would help achieve the Welsh Government's target of recycling 64% in 2019-20 and 70% in 2025.