Gateway to Wales Hotel fire investigation continues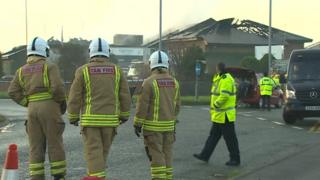 Firefighters finished damping down at the scene of a major hotel fire in Flintshire more than 24 hours after the blaze began.
The fire destroyed the first floor, roof and most of the ground floor of the Gateway to Wales Hotel, near Queensferry.
Forty-seven people had to evacuate the hotel when the alarm was raised at 04:30 GMT on Monday. Firefighters left the scene on Tuesday at about 05:20.
A fire investigation has been launched.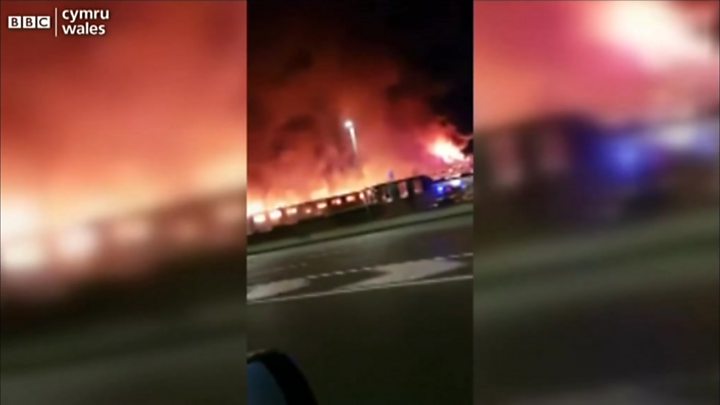 Roads and a nearby school had to be closed because of billowing smoke as about 60 firefighters tackled the blaze at its height.
Nobody was injured.
Officers from North Wales Fire and Rescue Service and North Wales Police are trying to determine the cause of the fire.