Non-biodegradable teabag petition led by gardener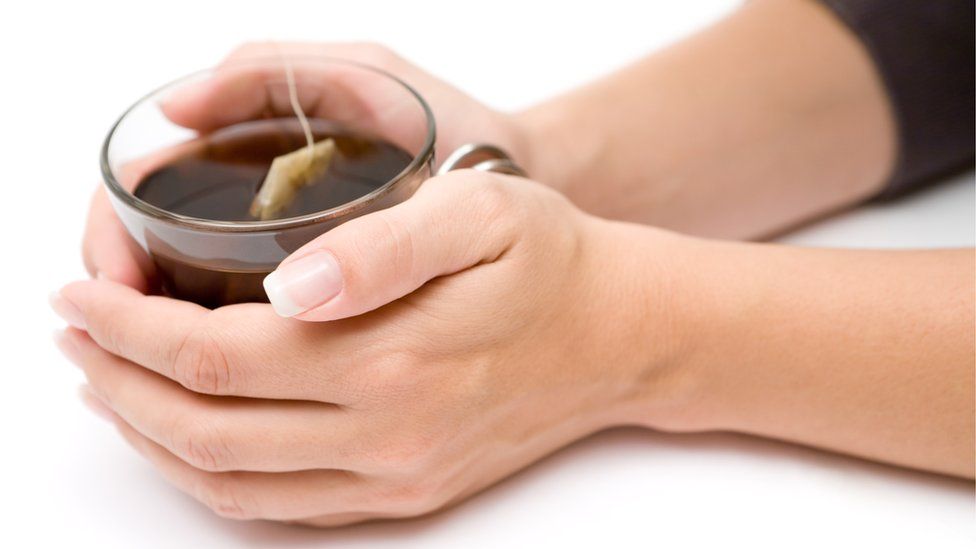 Teabags could be as big a cause of plastic pollution as microbeads or carrier bags, according to a gardener.
Mike Armitage wants makers to stop using polypropylene to seal the bags, which they argue strengthens them and stops them disintegrating in a cup.
An estimated 165 million teabags are used each day in the UK, many of which are composted in food waste.
Mr Armitage, from Wrexham, started a petition after finding "white" residue from teabags in his garden compost.
The petition, which calls on manufacturers to stop producing teabags with polypropylene, has already attracted 3,000 signatures.
"Like everyone else I thought teabags were just tea and paper and, therefore, completely safe to put in compost," he said.
"It was only when I saw the white fluff, like the inside of a duvet, that I started looking into what's in them.
"Some bags contain up to 25% non-biodegradable polypropylene, which the manufacturers have told me isn't a lot, but when you think how many teabags are actually used..."
Mr Armitage suggested that the plastic contained in the soil could be washed into streams and rivers and ultimately out to sea: "David Attenborough has rightly highlighted the damage we're doing to the sea with microbeads and carrier bags, but given how much tea we drink in Britain, this could be an even bigger problem."
PG Tips owner Unilever said their teabags are made with a small amount of plastic - used to seal them - and that they are suitable for composting. However, they added that they are "exploring alternative sealing materials".
Yorkshire Tea said their bags contain 25% polypropylene but they were "actively developing plant-based and biodegradable alternatives".
Tetley said the plastic in their teabags will not break down in compost but they are "normally so small they are not seen".
Twinings said their pyramid bags were free from plastic but their heat sealed bags do contain some polypropylene fibres.