Daughter-in-law's car wrecked at Liverpool fire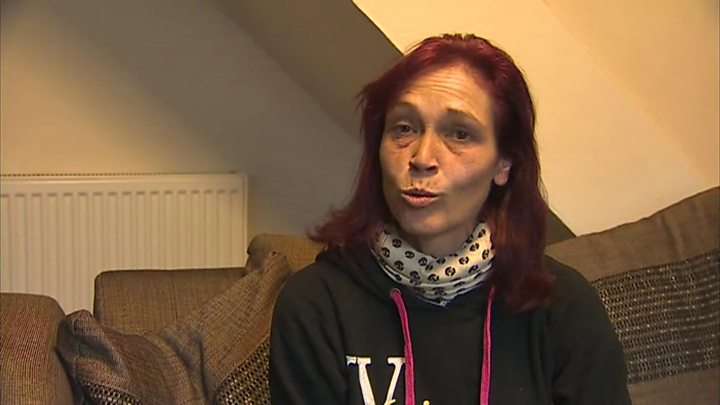 A woman who loaned her car to her mother-in-law so she could have a "nice day out" has lost it in a fire which engulfed a Liverpool car park.
Angharad Williams's Vauxhall Zafira was one of around 1,400 vehicles destroyed by the blaze at Kings Dock on Sunday.
Mother-in-law Bethan Hughes had gone to the Liverpool International Horse Show at the Liverpool Echo Arena.
She said if the fire had started 15 minutes later, the car park would have been full of people leaving the show.
Ms Hughes told BBC Wales: "We were sat there, and I'm thinking, it's going a bit smoky, or was it my eyes?
"But no, the arena was filling with smoke and then we were told there'd been an incident. All the horses were brought into the arena for safety."
Five minutes later, everyone was told to "basically get out" because of a fire in the multi-storey car park, she said.
"We didn't know what to do basically because the car was in the multi-storey.
"It was horrific. It was like something you watched off a film.
"The actual place was just on fire, you could hear the cars exploding, you could hear the car alarms going off everywhere. You don't expect to see that in front of you."
Ms Hughes, who had gone to the event with her daughter, said the consequences of the fire "could have been a heck of a lot worse".
"If it had started 15 or 20 minutes later, we would all have been in our cars trying to get out of the multi-storey. I dread to think what would have happened.
"I managed to get the last train from Liverpool to Chester otherwise we would have been stuck there all night."
She described how the horses were brought into the arena to keep them safe, including some that had been safely removed from the ground floor of the car park.
Ms Williams, from Denbigh, Denbighshire, said she had received a "devastating call" to say her car was possibly caught up in the event.
"We were trying to watch the news and keep in touch with them to see what had happened, and through social media we found out the fifth floor where my car was parked had gone up too.
"I've got very disappointed children because they've got all their horse-riding gear in the boot and they're having a new horse so we'll have to get it again.
"I've got four children and we need a seven-seater so borrowing someone else's car is not enough for us. I also work so we've had to rearrange transport to get in."
However, the loss of the car was nothing compared to what could have happened.
She said: "A car I can replace - yes, it was my pride and joy, but we can replace that. We can't replace my mother-in-law and sister-in-law."