Cynwyd and Llandrillo community councils without clerks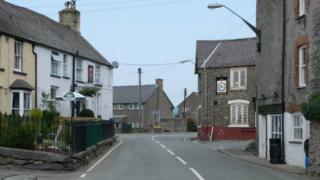 Neighbouring community councils in two Denbighshire villages have been left without clerks for months on end.
Cynwyd and Llandrillo councils have been without one for nine and four months respectively and Corwen, the nearest town, is also recruiting one.
Clerks write up minutes from meetings, prepare agendas and correspond with councillors and people in their area.
Llandrillo councillor Eira Lewis said the work was split between two council members until a new clerk was found.
Both councils hope to recruit a bilingual clerk who is familiar with the area, but it is thought the difficulty in recruiting one is due to an increase in their workload and responsibilities.
One Voice Wales, the body representing community and town councils, said recruitment could be difficult in some parts of the country, but it was possible for one person to work for more than one council and the authorities to split the cost.
Delyth Thomas, a Cynwyd councillor who is sharing the work of the clerk with another member, said: "We're just plodding along really and see how it goes.
"There's a lot of rules and regulations to be followed and I think that's one of the main barriers for people coming forward to try for the job."