Old holiday photos plea at Talacre and Gronant to show changes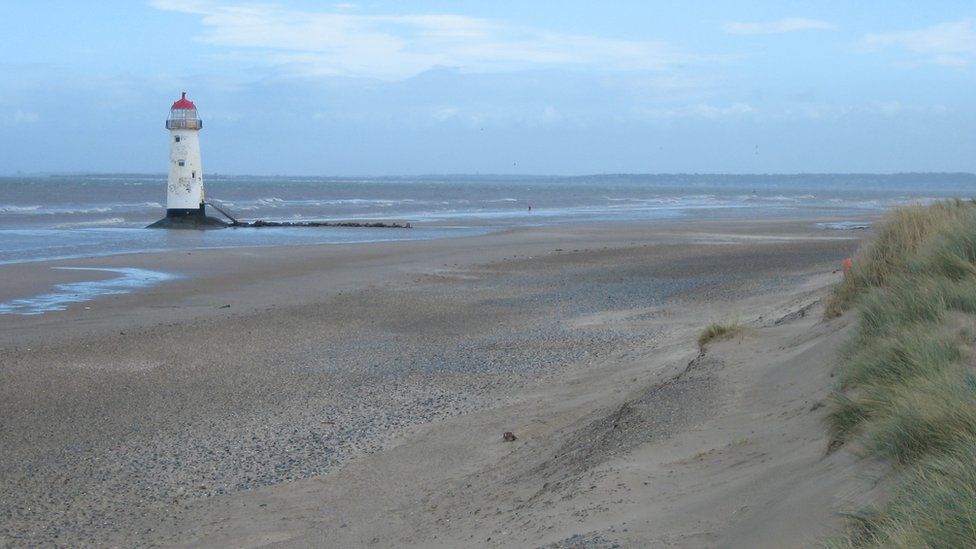 People are being urged to share their old holiday photos to help show how the coastline has changed in north Wales.
Memories of holiday spots Talacre, Flintshire, and nearby Gronant Dunes, Prestatyn, are also being sought.
Shifting sands and tourism mean the dunes and beaches have changed, affecting the area and its economy, Natural Resources Wales (NRW) said.
Photographs will help students learn about the region's only intact dune system.
It is also important for conserving wildlife, including natterjack toads and little terns, an NRW spokeswoman said.
People's photos and memories will help it develop education resources for GCSE and A-level geography students.
Education coordinator Ffion Hughes said: "Studying the area, looking at pictures and listening to stories, will provide learners with valuable, real-life examples of the pressures facing our coastline which could even help protect it for the future.
"Our coastline in Wales is spectacular, it is home to a variety of wildlife and it provides us with special places to visit and enjoy.
"But, like all coastlines, it is constantly changing, and it's important that we understand how these changes happen and their effect.
"We're asking holidaymakers and local people to send us their pictures and memories of Talacre and Gronant so learners can investigate how the area has changed over time."