Rhyl £15m water park 'on track' to open in spring 2019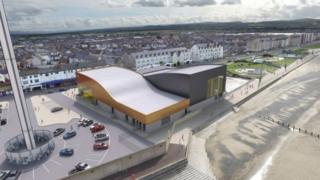 Rhyl's multi-million pound sea front development plans are "on track", Denbighshire council have said.
Work began in September 2017 on regenerating the town's water front, including a replacement for the former Sun Centre.
The £15m water park is the centrepiece of the development and is expected to attract an extra 350,000 people to the town a year.
A spokesman for the council said: "The excitement's starting to build".
Rhyl's landmark Sun Centre was demolished in 2016 to pave way for the regeneration, despite calls to save it.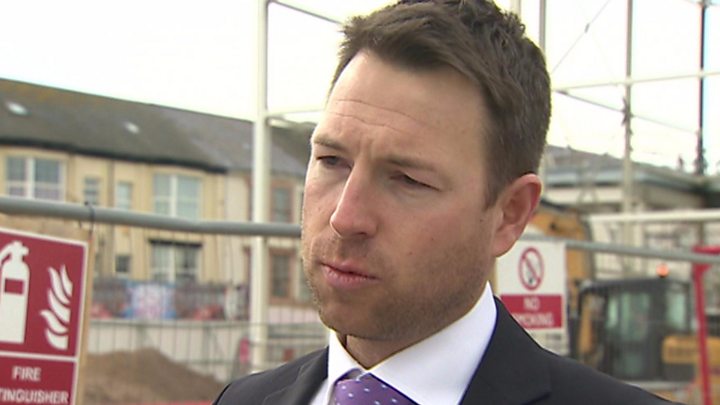 Jamie Groves, from the council, said the new water park was a "critical part" of the redevelopment of the town.
He said: "Rhyl as a seaside resort needs a major attraction.
"The whole location was intentional, we're trying to increase footfall to the town centre.
"Already we're anticipating the footfall to increase significantly at the back end of this year in readiness for this facility to open."
The council said the water park will create 65 jobs and is expected to open in Spring 2019.