Man stuck in quicksand on Talacre beach wants more signs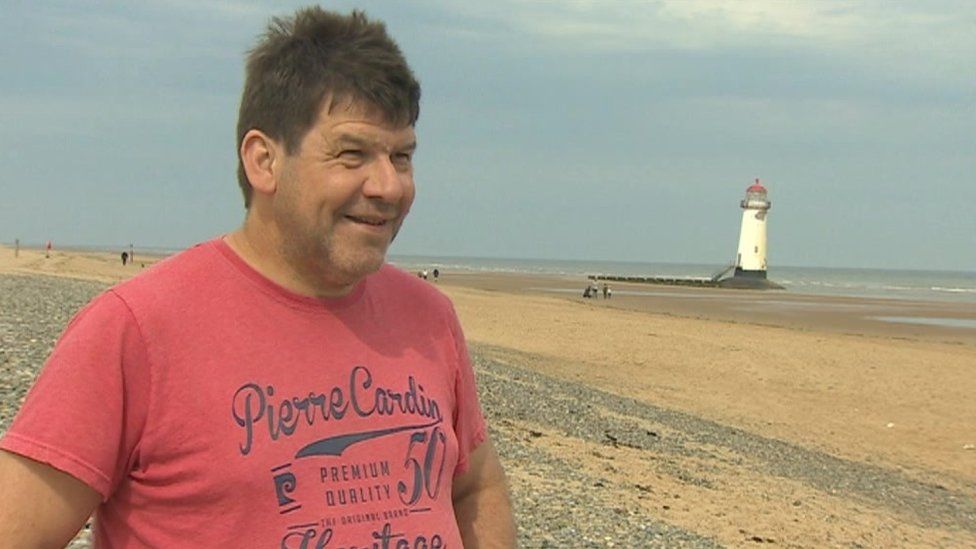 A man who got stuck in quicksand on a Flintshire beach has called for more signs to warn visitors of the danger.
Dave Hughes said he was walking with his dogs towards the lighthouse on Talacre beach, near Prestatyn, when he got stuck.
Flintshire Council said there were signs in strategic locations to warn people about soft mud on the beach.
However, Mr Hughes said people needed to be more aware of both the soft mud and quicksand.
"The sand was getting softer and I didn't think anything of it. Next minute, I was stuck in quicksand," he said.
"Obviously I was frightened. Initially I thought for the dogs to go away, if anyone has to die it will be me, but they wouldn't go. They tried to get me out by pulling on the lead."
He said a passer-by then noticed him waving and came to his aid.
"I had to go back on my knees, even deeper, to get out, which was even more frightening," he said.
Mr Hughes has called for "better signs, more supervision, more monitoring on the beach".
"It could have been a child," he added.
Helen Mrowiec, from Flintshire Council, said it was not practical to put signs up everywhere.
"The soft mud can be dangerous and what we advise people is to stay higher up on the beach," she said.
"The area of soft mud does move with the tide so it's very difficult to know exactly where it is.
"Strategic signs have been put on the beach at access points so that we get the message to visitors."