Duck shot with crossbow found in Buckley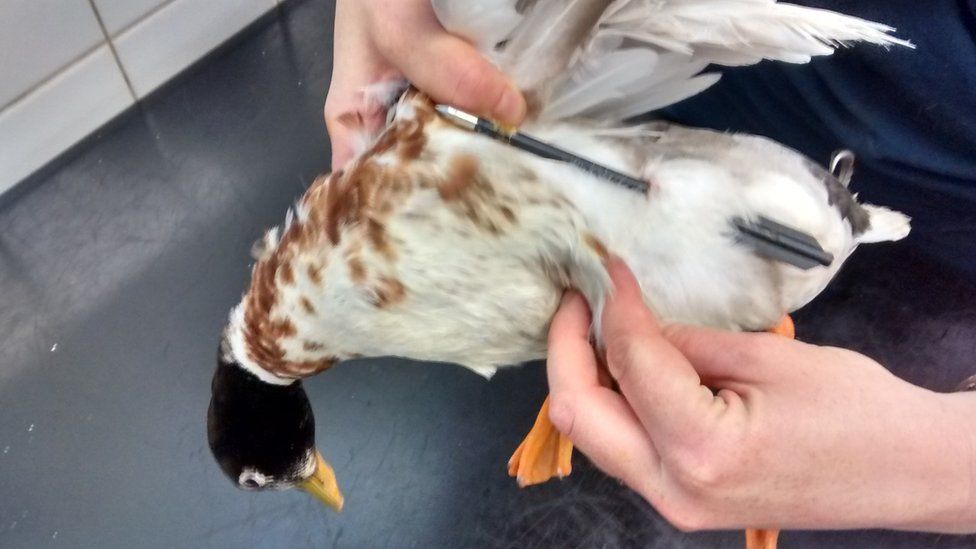 A duck has been deliberately shot with a crossbow, prompting the RSPCA to launch an appeal.
The bird suffered a superficial injury after the arrow went through its thigh before it was found near the common in Buckley, Flintshire, on 12 June.
It was taken to a wildlife centre and there are hopes it will be released back into the wild once recovered.
RSPCA Insp Rachael Davies said there was "no question as to whether this was deliberate".
"Someone had deliberately shot an arrow at the duck with the intention of causing harm," she said.
Anyone with information is asked to contact the RSPCA with penalties of up to six months in prison and up to £5,000 fine as the result of any successful prosecutions.
Related Internet Links
The BBC is not responsible for the content of external sites.