Judith Garrett death: Cycle race marshal cleared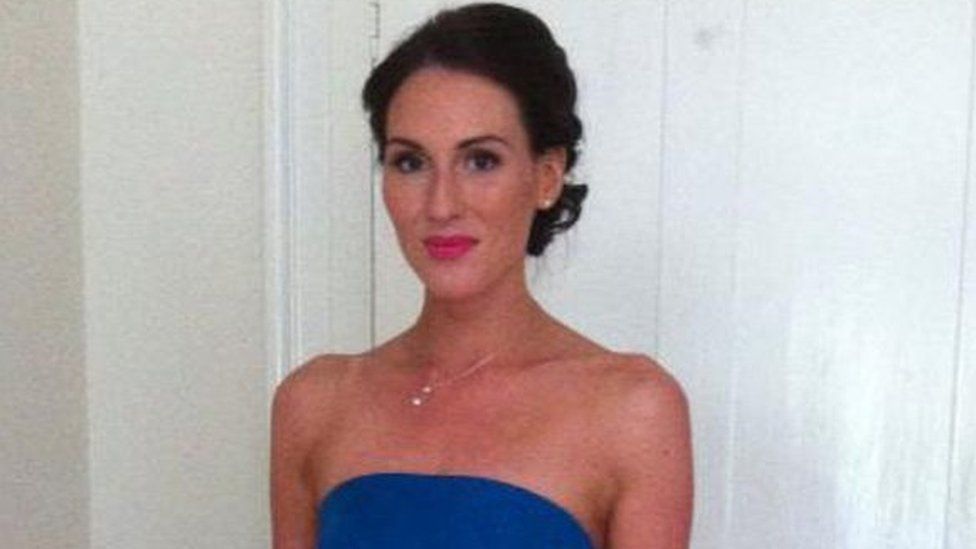 A marshal at a cycling race where a spectator died after being hit by a mountain biker has been cleared of the health and safety charge he faced.
A judge instructed a jury to return a not guilty verdict for Kevin Duckworth at Mold Crown Court.
Judith Garrett, 29, died after being struck at the downhill event in Llangollen, Denbighshire, in 2014.
The organiser of the race and the British Cycling Federation are still being prosecuted.
Miss Garrett, of Prudhoe, Northumberland, was propelled backwards into a tree after being hit by the bike and later died.
Mr Duckworth, 41, of Accrington, Lancashire, had denied a charge of failing to take reasonable care to ensure the health and safety of others.
The case against him was that he had failed to pay proper attention to what was happening on the course during the event at Tan y Graig Farm in August 2014.
On Tuesday morning, Judge Rhys Rowlands QC told the jury that having heard legal submissions, as "a matter of law it simply wouldn't be possible for you to convict Mr Duckworth of count four (the one count he faced)".
Mr Duckworth left the court having been formally cleared.
The defence case then opened with Michael Marsden, the event organiser, giving evidence in his own defence.
The 41-year-old, from Lancaster, is on trial accused of failing to conduct the event in a manner in which spectators were not exposed to risks and also of failing to make a sufficient risk assessment.
He told the court how he had run similar events at the same venue in 2010 and 2013.
He described how the course for the event in 2014 had been taped up to mark the route, and how he had inspected the course to spot areas where there could be potential problems.
He said that areas where competitors were potentially going to come off were kept deliberately wide so that if they did crash they would remain on the course.
He said he had walked the completed route before the event.
"I was happy with the taping that had been done," he said, adding that he made only "minor adjustments".
Asked why he had not considered creating a "spectator exclusion zone" near the bottom of the course, where the crash happened, Mr Marsden said: "I didn't consider it was needed as an exclusion zone because I had never seen anybody come off there."
The British Cycling Federation also faces charges of failing in its undertaking to supervise the event and sanction the risk assessment.
The defendants deny all the charges.
Related Internet Links
The BBC is not responsible for the content of external sites.