Judith Garrett death: British Cycling 'not responsible for event'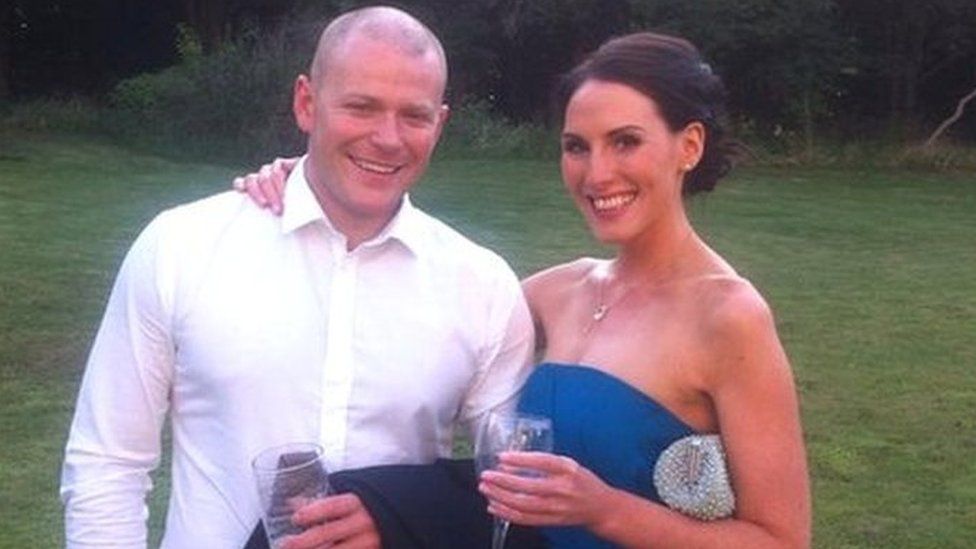 A cycling governing body accused of failing to supervise a race in which a spectator died was "not responsible" for the event, a court heard.
Judith Garrett, 29, was struck and fatally injured by a bike at Tan y Craig Farm near Llangollen, Denbighshire, in August 2014.
The event organiser and British Cycling have denied health and safety charges.
Mold Crown Court was told the charges against British Cycling were like a case of "mistaken identity".
The claim was made by the organisation's barrister, Prashant Popat QC, in his closing speech to the jury.
He said the evidence showed that Welsh Cycling was the sanctioning and supervising body for the race.
All paperwork for the event had been generated by or sent to Welsh Cycling, he said, a completely separate body with its own employees, chief executive and board.
He said British Cycling's involvement in the organisation of the event was limited to allowing it to be listed on its events calendar in January 2014.
He added: "What lies behind this case is a tragedy, a real tragedy... because a tragic incident has occurred, it does not mean that somebody else is guilty of a crime."
Event organiser Michael Marsden, 41, from Lancaster, denies failing to conduct the event in a manner in which spectators were not exposed to risks and also of failing to make a sufficient risk assessment.