Little terns at Gronant dunes defy storm for a record year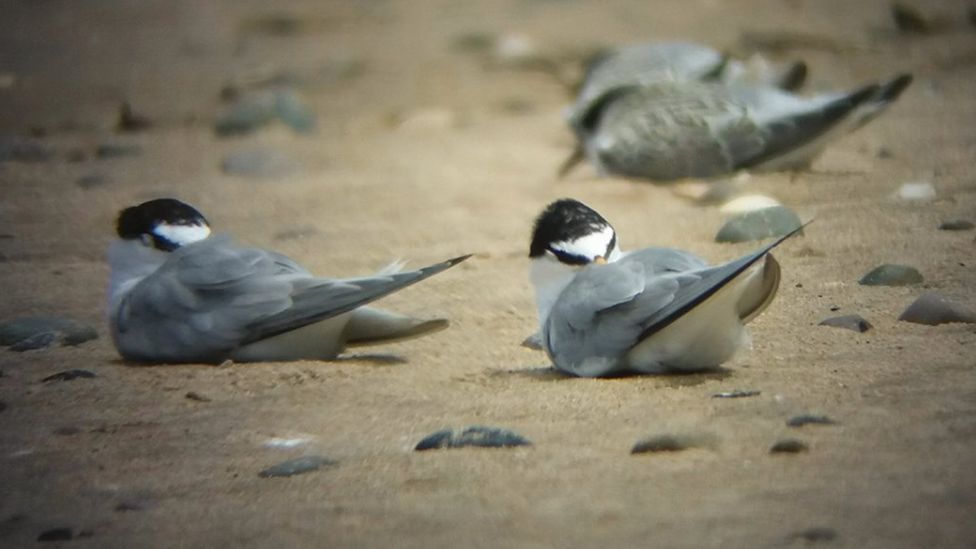 It may be one of the UK's smallest and rarest seabirds, but the little tern has proved it is one tough cookie.
There were fears the population at Wales' only nesting site at Gronant sand dunes, in Denbighshire, would be wiped out when nests were destroyed by Storm Hector in June.
But the bird has defied the odds and is on for a bumper year.
Volunteers counted a record number of 174 breeding pairs returning to the reserve from Africa this year.
There were once fears the colony would disappear when numbers dwindled to a few pairs in the 1960s, prompting a campaign to monitor them.
Now about 200 volunteers take it in turns to keep watch and protect them from predators.
And birds of prey are kept away with diversionary feeding stations and by warning shots from a pistol firing blanks.
This year, Denbighshire council and the volunteers raised money for a new visitor centre live streaming images from nest sites as the birds hatch.
And there is a new bird hide to offer better views of the colony.
Warden Henry Cook said: "It has been a hectic season with highs and lows as Storm Hector wiped out two thirds of nests but some survived and all the birds survived with lots more chicks now."
One of this year's returning little terns was first ringed by volunteers on 8 July 1993 making it one of the oldest recorded on the site.
Related Internet Links
The BBC is not responsible for the content of external sites.