Social worker suspended over 'inappropriate' messages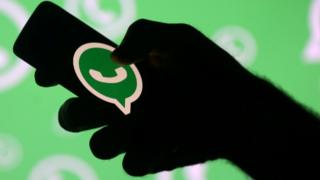 A social worker who sent "inappropriate" WhatsApp messages to a vulnerable client has been suspended for 12 months.
Graham James Murphy sent the messages to the woman while he was an agency worker for Flintshire council in 2016.
He did not attend the Health and Care Professions Tribunal Service (HCPTS) hearing, which found nine out of 10 allegations about him proven.
However, he sent an email to say he was embarrassed by his actions.
Concerns about Mr Murphy's relationship with the woman were raised by the Action for Children charity.
One of the messages, which he was accused of sending, read: "People wouldn't get that I'm being nice and just think it's inappropriate."
'Disheartened'
The panel was told two colleagues had seen and transcribed messages on the woman's phone, which showed his telephone number and a profile photograph.
In a written decision, the HCPTS's conduct and competence committee said Mr Murphy had "breached professional boundaries, particularly given the power imbalance" between him and his client.
It was also found that he failed to attend several key meetings and carry out assessments, which could have placed children and families at risk.
The committee said a 12-month suspension order would "appropriately and proportionately reflect the seriousness of the misconduct found proved".
In his email, Mr Murphy said: "I am wholly embarrassed and disheartened that I have let myself and others around down by my action or lack of action."