Anglesey man jailed for killing brother with punch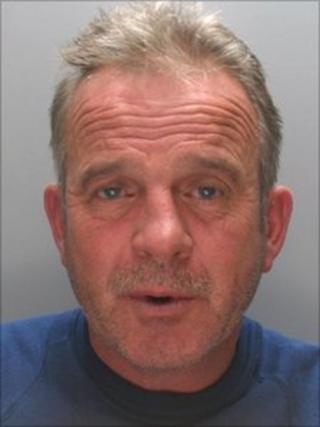 A man who killed his brother with a punch has been jailed for three years and nine months.
Glyn Pierce Owen, 47, of Pentraeth, Anglesey, was convicted at Caernarfon Crown Court on Thursday of the manslaughter of Arthur Pierce Owen, 59.
Owen was also found guilty of racially aggravated harassment against his brother's wife but was cleared of two similar charges involving police.
The victim died in a neurological unit six days after the incident.
The judge, Mr Justice David Lloyd-Jones, told Owen: "The knowledge of the enormity of what you have done should shame you for the rest of your life."
He said Owen, a farmer, had been in a "destructive" drunken rage and his brother had tried to calm him in an incident at the defendant's house in October last year.
"But you remained in a towering rage. He then told you you were an alcoholic. At that point I have no doubt that you punched him to the chin," he said.
The victim suffered head and brain injuries.
The judge added: "There was no provocation whatsoever. You have a history of lashing out when drunk and in a situation of confrontation."
Owen will serve an extra two months for breaching a suspended sentence. He was ordered to pay £10,000 prosecution costs.
He had claimed that his brother had punched him, lost his balance, and what had happened was an accident.