Specialist cancer centre opens at Bangor hospital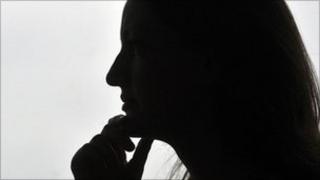 A specialist gynaecological cancer service has been opened at Ysbyty Gwynedd in Bangor.
The team will treat around 180 women a year, from across north Wales, who need complex surgery.
After specialist surgery at Bangor, clinic appointments and assessments will continue at the patient's local hospital.
The Betsi Cadwaladr University Health Board is currently reviewing Ysbyty Gwynedd's Alaw cancer unit.
"We are very pleased to be able to develop a specialist centre where out expertise is concentrated," said consultant gynaecologist Simon Leeson.
"This brings together the skills we have across north Wales to offer a better service for all," he added.
Chief executive Mary Burrows said the centre was an "excellent example" of how the health board was "driving up standards for patients".
"We have already seen the benefits of improved outcomes and survival rates with other forms of cancer and we expect the same with this new service," she said.
Chief officer of the Betsi Cadwaladr Community Health Council Pat Billingham said: "Patients routinely tell us that they are willing to travel for specialist care as long as follow-up services are available locally."
The new services are an "important step forward" to providing first class care for patients in north Wales, she added.
Last week health chiefs offered reassurance about the Alaw cancer ward which is under review and denied claims that patients had been moved out to general wards.
It said patients were still being admitted, and accusations that they had been moved to general medical wards were wrong.
The board is already reviewing maternity and child health care.