Vote over Bangor University night club conversion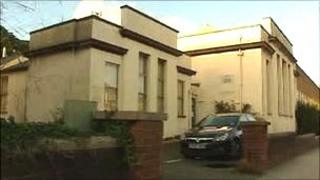 An application to turn a Bangor University building into a night club is being recommended for approval despite objections.
More than 30 letters have been sent voice concerns about noise and anti-social behaviour if the change to the building in Deiniol Road is allowed.
The old campus night club was demolished for a £35m redevelopment.
The Pontio Project will include an "innovation hub" and performance spaces.
Objections from local residents include concerns that the new night club will be close to the university's chemical store and the proximity of the building to the A5.
However the report before Gwynedd councillors says there is no danger to residents.
'Residential area'
Possible problems with noise and anti-social behaviour are also envisaged.
North Wales Housing wrote to the council because it has residential accommodation almost directly above the site.
The Upper Bangor Society also expressed their "strong objection".
A report Application to Gwynedd council prepared for the planning committee states that local and national policy and guidance supports the re-use of buildings.
"In this instance, although the original use and subsequent uses of this building were not envisaged as being for any other use other than academic related, the proposal is considered acceptable," it says.
'Anti-social behaviour'
The report adds that "this application should be considered on its own merit, and should not be compared with other sites".
This means not taking into account problems which occurred at the recently demolished night club building on Glanrafon Hill, "although issues such as noise and antisocial behaviour that may be created must be considered".
Councillors will be asked on Wednesday to delegate the right to planning approval to the planning manager.
Any approval would then be subject to "acceptable details" on noise and sound proofing of the building.
A report would also look at traffic controls such as vehicle access and taxi drop off and pick up.