Ffion Wyn Roberts Porthmadog murder jury home again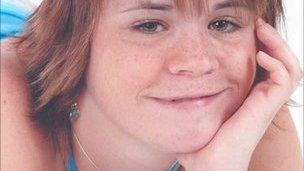 The jury in the murder case of Ffion Wyn Roberts has been sent home after ending its third day of deliberations.
On Wednesday jurors told judge Mr Justice Lloyd-Jones they were unable to reach a unanimous verdict but he asked them to continue their discussions.
Iestyn Davies, 54, of Porthmadog, denies murdering Ms Roberts, 22, who is from the same Gwynedd town.
When the jury was sent out on Tuesday the judge at Caernarfon Crown Court urged them "to keep cool heads."
Ms Roberts, a care worker, was found strangled and drowned in a ditch in Porthmadog a year ago.