999 calls handling 'no bearing' on Ffion Roberts murder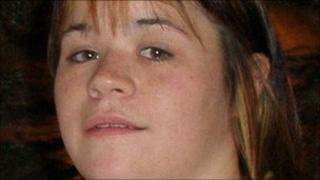 A watchdog investigation has found that police handling of 999 calls from murder victim Ffion Roberts did not contribute to her death.
Although two 999 calls were handled improperly and brusquely, they did not have any bearing on her murder, said the Independent Police Complaints Commission (IPCC)
Ms Roberts, 22, called North Wales Police shortly before she was killed.
An officer has been disciplined for misconduct.
He was found to be failing to act within force policy and is subject to "management advice".
The two calls lasting 74 seconds and 45 seconds were made by Ms Roberts, from Porthmadog, Gwynedd, in the early hours of 10 April 2010.
"Brusque and unsympathetic"
Her body was found in a drainage ditch later that day.
Ms Roberts made two phone calls but did not disclose that her life was at risk or that she was a victim of crime.
The watchdog said her main consideration seemed to be a previously reported crime and she wanted to ask questions about it.
Tom Davies, IPCC commissioner for Wales, said the calls were dealt with in a "brusque and unsympathetic way" which "may have precluded her fully explaining the purpose of the calls."
It was found that the officer who took the calls did not show appropriate concern for Ms Roberts, in view of her intoxicated state and the suggestion that she may have been the victim of crime.
The officer did not elicit any personal information, such as her name, date of birth or home address and did not log either call.
However, the IPCC decided that the call transcripts did not suggest that Ms Roberts was in danger, or was upset or distressed, and therefore would not have required an immediate police response.
"This was an intoxicated woman ringing the police in the early hours of the morning and the officer did not even log the fact that he regarded the two calls as nuisance calls, as force policy dictated he should," said Mr Davies.
"Ffion did tell the officer that she was at home, which suggested that she was relatively safe. It later emerged that this was not true and she was not at home when she made these calls."
In April 2011, a woolpacker from Porthmadog was jailed for life for the murder after a trial at Caernarfon Crown Court.
Iestyn Davies, 54, was described as "very dangerous" and "calculating and devious".
The judge said Ms Roberts was easy prey because she was drunk and she crossed paths with Davies by a "terrible mischance".