Accidental death verdicts after A470 Maenan crash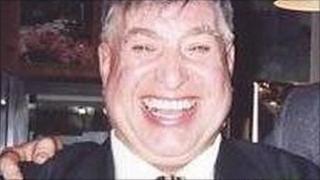 Three people killed in a two car crash died accidentally, a coroner has recorded.
The Prestatyn inquest heard how Jean Gilleland and her husband John, both 76, from Kingsway, Chester were travelling on the A470 at Maenan, Conwy.
They died after their car crossed the white line and collided with a car Lesley Crapper, 56, from Eglwysbach was a passenger in.
Mr Crapper died the following day.
All three suffered multiple injuries in the collision.
Mr Crapper was a passenger in a Land Rover Freelander being driven by his friend Anita Wynne, from Eglwysbach, who was also injured.
She told the inquest that the Gillelands' Vauxhall Meriva crossed the white line into her lane and she could do nothing to avoid it.
Vehicle examiner Arwyn Roach said the Vauxhall had been travelling at 65mph and the Freelander at 58mph at the time of the collision.
The inquest heard that on the morning of the crash, the Gillelands had delayed the start of the journey to their caravan at Llanddoged, near Llanrwst, because Mrs Gilleland, who had suffered from vertigo in the past, had had a "funny turn".
Recording verdicts of accidental death on all three, acting coroner, John Gittins said it was certain that Mrs Gilleland's car had crossed the white line, but why that had occurred was a matter of speculation.