Tourism survey claims 'staycation' rise in Wales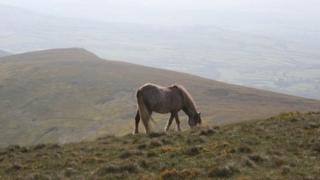 More tourists had "staycations" in Wales last year, according to a survey.
Figures showed 9.7 million visitors stayed at least one night in 2011 and spent £1.7 billion, a rise of more than 20%.
The Wales figures are the highest since the Great Britain Tourism Survey began in 2006.
Business minister Edwina Hart said the figures were positive but the task was to improve on them.
An additional £850,000 has been allocated to the Visit Wales UK campaign during 2012, added Mrs Hart.
"These are encouraging figures and positive news, the task now is to improve on these figures.
"I have therefore allocated an additional £850,000 for the Visit Wales UK campaign to promote holidays in Wales during 2012," Ms Hart said.
Hard work
Holiday trips accounted for 62% of all visits to Wales in 2011, while the average spend per night was approximately £50 in 2011, compared with £44 in 2010.
The total number of trips to Wales rose by 11.9% to 9.70 million while total spending increased by 20.6%.
Dan Clayton Jones, chair of the tourism sector panel, made up of business people who advise the Welsh government, said the figures reflected the continued hard work of the tourism industry in Wales, but he warned against complacency.
"This is only one set of figures. Wales' marketing and product development will need to improve if the growth shown in these figures is to continue," he said.
The Great Britain Tourism Survey is a national consumer survey measuring the volume and value of tourism trips taken by British residents.
It is jointly sponsored by Visit Britain, Visit Scotland and Visit Wales.
Tourist boards across the UK are currently running a Holidays at Home campaign to persuade people to take a "staycation".
Meanwhile, the Wales Tourism Alliance, which represents more than 7,000 tourism businesses, said Wales can expect to share in the "massive legacy value" the Olympics will provide the UK in the summer.