Anglesey: Powers return to council after improvements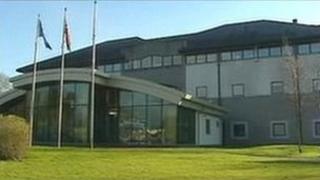 Control of troubled Anglesey council is starting to be handed back to its elected members.
Local Government Minister Carl Sargeant says the role of commissioners he asked to run the island is being cut.
Two commissioners are being withdrawn, others will work part-time, and Mr Sargeant wants to end intervention next year if a stable council is elected.
Commissioners were sent in to turn around the authority in March 2011 after years of political infighting.
The decision to start withdrawing them follows reports from the commissioners themselves and the auditor general.
The commissioners recommended the Welsh government cuts its level of intervention and said they were increasingly confident the council had turned a corner.
Mr Sargeant said: "The council now has in place a high-calibre senior management team and is nearing the point where it is capable of managing its affairs without external direction.
"To start bringing my intervention to an end, I am returning to the council powers which the commissioners currently hold from the start of next month."
Commissioners Alex Aldridge, Byron Davies and Mick Giannasi will be reappointed on a part-time basis while Margaret Foster and Gareth Jones will depart.
They will still have the power to override decisions and will monitor progress.
'Often turbulent journey'
But Mr Sargeant warned that he would not hesitate to act if the council reverts to its old ways.
The new arrangements will run until local elections on the island next May, which will be held a year after the rest of Wales went to the polls.
Mr Sargeant added: "If councillors prove able to exercise control during that period, and if next year's elections yield a stable administration within the council, I will bring my intervention to a close.
"That would mark the end of a long and often turbulent journey.
"The council now has the opportunity to restore full control and are in a much better state to address the needs and aspirations of those it serves."