South Sudan mission for Rhos-on-Sea dentists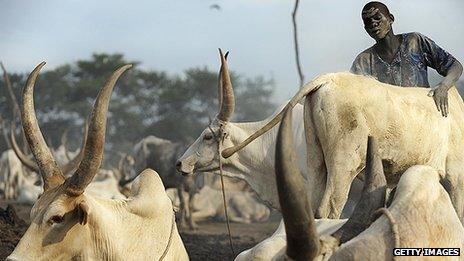 A team of Conwy dentists is flying to South Sudan in the new year to provide dental care and training.
Doctors Ken Foxall and his wife Alison will head a team from Rhos-on-Sea spending a month in Nzara teaching basic skills like tooth extraction.
Mr Foxall said there were virtually no dentists in the world's newest nation.
South Sudan gained independence from Sudan on 9 July 2011 as the outcome of a 2005 peace deal that ended Africa's longest-running civil war.
Mr Foxall said the country was still in "such early stages of development as a country," and dental care was virtually non-existent.
He added: "We're doing this pilot project which will allow us to see what the situation is, and to decide what more we can do once we have more information.
"Then we might be in a position to talk further about sponsorship and so on to make it a long-term thing.
"There will be a lot of people who have had no dental treatment and will have been in pain for some time.
"We're hoping to train people to diagnose and to be able to take teeth out.
"We will start by training them in the basic theory, then training them in basic sterilizing procedures, anatomy and so on.
"People with the necessary acumen have to be selected.
"Hopefully we will find someone there who is going to be able to work on their own. If they are good to go, we will leave a full kit for them."
Dr Foxall and his wife, both 50, have practised dentistry for more than 20 years.
She will fly out first, with her nurse Georgia Spencer-Williams, for two weeks, before being replaced by her husband and his nurse Donna Chatham for a fortnight.
Dr Foxall said: "That way, all the good folk of Rhos-on-Sea will be looked after as well."
The idea came during a conversation with the dentists' vicar, Peter Marshall, who will fly out first to select candidates for dental training.
With no proper roads in many places, the trip has been timed for the end of January, outside the wet season.
The Foxalls are funding the trip themselves, with help from donations from the local church, as well as practice patients.
Dr Foxall has worked with charities in Tanzania and Uganda, but says he expects South Sudan to be challenging because it has "no real infrastructure" and "no local government".