Medieval Brynkir estate deer park open to public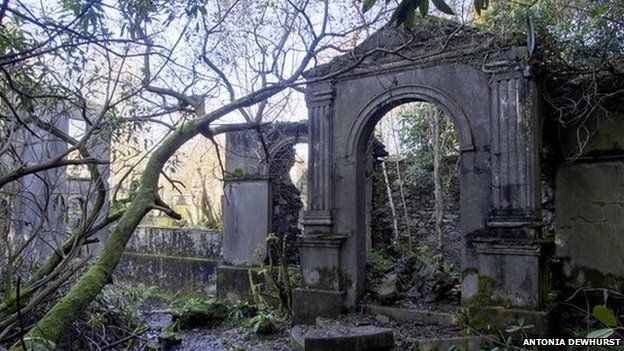 An ancient deer park which medieval princes may have used for hunting has been opened to the public for the first time.
Archaeologists discovered the Brynkir estate at Dolbenmaen in Gwynedd after a dig last year by researchers from Cardiff University.
It thought to date to the reign of Prince Llywelyn the Great in the 13th Century.
On Friday, the public will see the result of excavations close up.
Experts and students are also returning to carry out more digs.
They hope further examination of the derelict Plas Brynkir manor house will reveal more details of the area's history.
The archaeologists said they were alerted to the possibility of the hidden deer park by three pieces of evidence - the oval shape of the enclosure, evidence of banks and ditches built up in the area, and the name Brynkir itself.
Through diplomacy and confrontation Llywelyn the Great, born Llywelyn ap Iorwerth, became the de-facto ruler of much of Wales until his death in 1240.
Historians working on the project believe Llywelyn may have used the park for entertaining foreign dignitaries and to forge alliances.
Related Internet Links
The BBC is not responsible for the content of external sites.