Border collie Pero found after his photo is put online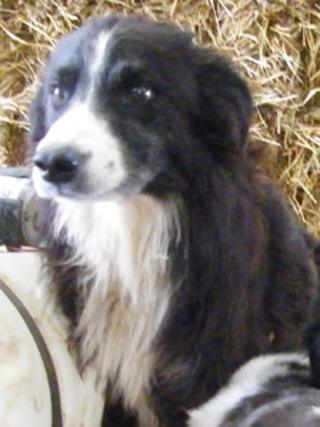 A sheepdog missing from a north Wales farm was found 140 miles away after his photo was put on a website for strays.
Seven-year-old Border collie Pero was seen being driven off in the back of a van after a couple claimed they had found him lost on the Llyn peninsula.
He was found three days later beside a busy road in Bolton, Greater Manchester, and handed to a vets surgery which posted his image online.
Owner Margaid Roberts said: "We've just been very, very, very lucky."
Mrs Roberts said one of her daughters collected him from a dogs home.
She said: "He was looking very sad but then she called his name and he just jumped up."
She said neither Pero nor the family's three other working dogs have collars in case they became snagged on fences.
The organisation Vets4Pets put Pero's picture online after they found he was not microchipped.
The Roberts family said they will now have Pero microchipped.
Microchipping will be compulsory for all dogs in Wales in 2014, with owners given until 1 March 2015 to carry it out.