Secretary studies law to fight employment tribunal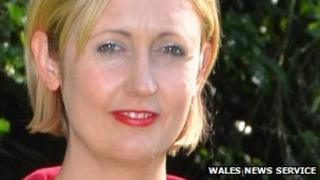 A former secretary who studied law to help take her former employers to a tribunal has gained a first class degree.
Alex Gibson left her job after claiming she was bullied about her dyslexia.
During her studies at Bangor University, Ms Gibson, 36, won a case against her old bosses.
He story has been compared to the film Erin Brockovich, based on the life of a woman who studied law to challenge a huge US corporation.
The company involved cannot be named as part of the settlement.
Ms Gibson said she was "distraught" after her experiences but could not afford legal fees.
"I decided I would defend myself if no-one else would."
Her story has been compared to the film Erin Brockovich film, although Ms Gibson had not seen the film.
"I had looked for legal help but there was no-one in the area who was prepared the take on the case as it was too big; there was an eight day hearing at the end but it has been going on for nearly three years now," she told the BBC.
"Also because of my personal attachment to it, I felt so passionate about finding the truth, it was very important for me as an individual to be able to get that across as part of my own recovery after what happened."
"I'm just happy I stood up...I can finally say no-one will ever make me feel worthless again."
Ms Gibson claimed she was "humiliated" when she could not keep up in meetings due to her dyslexia, and suffered from stress and anxiety.
'Bigger challenge'
Taking the matter to a tribunal had been "utterly terrifying", she added.
"I could barely get my words out but somehow I made my point successfully."
Ms Gibson is now waiting for the final settlement after winning her compensation claim at the tribunal.
She studied for her law degree at Bangor University where a spokesman said: "Alex decided to represent herself for the duration of the case and after a two-and-a-half year legal battle she won her case.
"To top off her achievement she also graduated from Bangor with a first class degree in law.
"Starting university presented a much bigger challenge for Alex than most. However, the support she received from the university helped make it possible."