Murderer Robert Kirkham jailed for raping boy, 13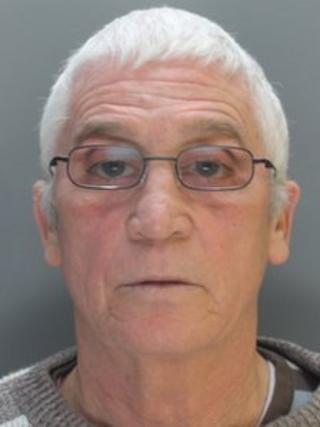 A convicted murderer has been jailed for 10 years for raping a 13-year-old boy in the Wrexham area.
Robert Kirkham, 64, from Old Colwyn, Conwy, was convicted in 1982 of murdering a woman in her home.
He was released on licence in 1996, when the sexual offences occurred.
After a jury - which knew nothing of the murder - convicted him of rape and four indecent assaults, Mold Crown Court heard Kirkham would be "well in his 70s" before he is released.
It had been considered prejudicial to tell the jury of the murder conviction.
However, following his latest conviction, the court heard he was found guilty at Chester Crown Court in 1982 of suffocating an elderly lady while stealing from her home, and had served 27 years in prison.
Kirkham was convicted of sexual offences against another boy in 1999 and received a 12 month sentence, but had been recalled on the murder sentence licence and served a further 12 years.
He was recalled again after his arrest for the current case last year.
Judge Niclas Parry jailed Kirkham for 10 years, ordering him to register as a sex offender for life.
"You quite clearly have an unhealthy interest in young boys," the judge said.
Det insp Kelly Isaacs of North Wales Police's Amethyst Team, which encourages victims of sexual offences to come forward, said: "Kirkham was a predator who abused the vulnerability and trust of a young boy."
She added: "It is never too late to seek justice."