Llandudno guard steals £10,000 in pay and display parking cash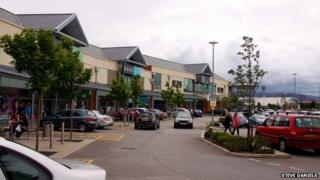 A security guard stole nearly £10,000 from pay and display parking machines at a Llandudno retail park by altering the CCTV cameras so he could not be seen, a court heard.
Mark Evans, 34, admitted stealing from Parc Llandudno during nine months, and was placed under 12 months supervision and ordered do 250 hours unpaid work.
He was given 28 days to pay compensation of £9,899 and £145 costs.
Town magistrates were told his father was willing to pay the compensation.
Prosecutor Tracey Willingham told the court that Evans from Llandudno said to police he had alcohol problems at the time of the theft.
She added that he used the money he stole between last October and June 2014 to buy drink and lottery tickets.
"He said he was deeply sorry for what he had done," said Ms Willingham.