Snowdonia walker airlifted after 75ft fall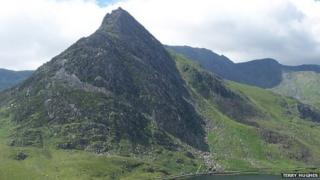 A walker has been airlifted to hospital after falling 75ft (23m) in Snowdonia.
The 58 year old was with three other people hiking up the north ridge of Tryfan when he slipped, hurting his back, on Saturday.
He was flown to hospital in Bangor in a RAF Sea King helicopter from Valley on Anglesey
The walker, from Lancashire, was also helped by members of the Ogwen mountain rescue team.