Wakestock music festival takes a break to focus on its future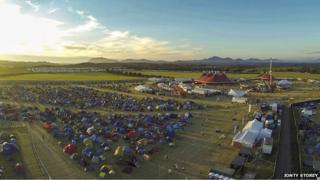 North Wales music festival Wakestock will not take place in 2015, organisers have said.
The annual event, which takes place on the Llyn Peninsula in Gwynedd, has been running for 14 years.
But event director Stuart Galbraith said now was a "good time to take a year off and work on the festival's development for future years".
He added: "We have already started work on 2016 and look forward to coming back after our rest."
The event combines the sport of wakeboarding with the music festival, and has continued to grow in size since the first small event near Abersoch in 2000.