Earthquake felt across Gwynedd and Anglesey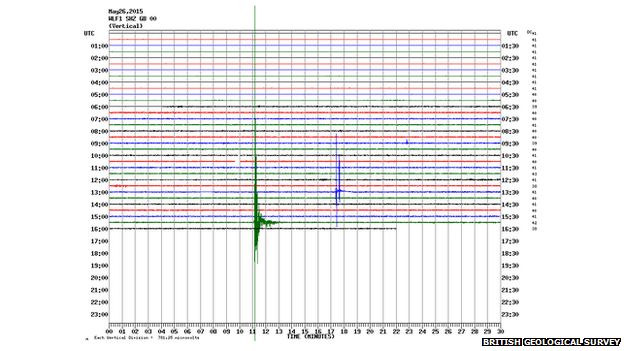 A magnitude three earthquake has been recorded in north Wales, the British Geological Survey (BGS) has confirmed.
The quake happened at 16:41 BST on Tuesday and was felt across Gwynedd and Anglesey.
The BGS's recorder at Llynfaes, Anglesey, located the quake close to Caernarfon Airport, Gwynedd.
North Wales Police said it received calls about the earthquake, but there have been no reports of any damage or disruption.
Margaret Price, who lives about three miles from Llynfaes, said: "I noticed a sort of rumble and thought it was thunder.
"It lasted about two or three seconds. I didn't think it was an earthquake.
"I didn't realise there'd been an earthquake until my grandson told me it was all over Facebook."
Related Internet Links
The BBC is not responsible for the content of external sites.