E.coli stomach bug outbreak in Conwy county over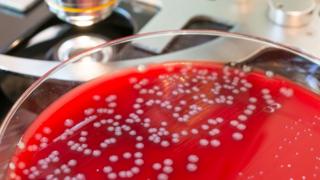 An E.coli outbreak in the Conwy area which affected three children has been declared over, health officials said.
A total of 83 other people were screened for the E.coli O157 bug as part of the investigation by Public Health Wales and Conwy council but were given the all clear.
A childcare provider shut voluntarily during the outbreak but has reopened and is not believed to be the source.
Three affected children are recovering at home.
E.coli O157 causes severe diarrhoea, abdominal cramps and fever and in children, it can cause kidney failure.
"Everyone who could have been put at risk has been screened and has tested negative and we are able to declare this outbreak over," said Dr Chris Whiteside, consultant in communicable disease control.
"It is not uncommon for outbreaks of E.coli O157 to be associated with children having contact with farm animals.
"The infection can also be contracted by eating contaminated food or drinking unpasteurised milk."