Changes to travel fees for post 16 students in Gwynedd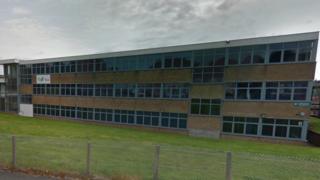 Some sixth form and college students in Gwynedd will have to pay more for travel under new plans.
The current price of a 16+ travel ticket varies from £60 to £100 and costs Gwynedd council about £1m a year.
The new proposals would see students pay £100 each per term, about a third of the total cost of transport.
It is hoped the plans, which will be discussed at a meeting on Tuesday, will save about £50,000 a year, should they come into effect from September.
The report said under the current policy, students living on the Llyn Peninsula who wanted to study in Bangor would have to pay £100 for their travel ticket, compared to £60 if they went to college in Dolgellau.
"This often caused ill-feeling," the report said, as Bangor was closer and involved less travel time.
Transport for post-16 learners is not a statutory obligation and the report said this move means students "can select the best courses for them... without having to take the difference in the price of the 16+ travel ticket".
Students who live fewer than three miles from an eligible school or college will not be entitled to transport.