Anglesey council to hold Llangefni housing consultation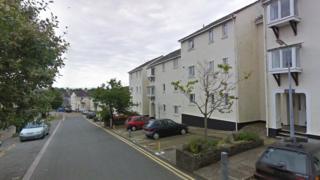 A formal consultation will be held into plans to allow people of all ages to move into a sheltered housing complex on Anglesey.
The council's £830,000 plan for Llawr y Dref, Llangefni, was brought back to the table amid concern there should have been a wider consultation with residents and the police.
The building, which houses 51 people, was opened in 1982 for the over 60s.
However, 20 units are currently empty.
A special council meeting on Thursday reaffirmed the intention to consult tenants and stakeholders on the plans to change the designation to general housing needs.
Council leader Ieuan Williams said: "We accept that the informal consultation previously held with tenants was not sufficient and we were today happy to reaffirm our intention to hold a formal consultation with tenants and all interested parties."
A report recommended police are part of a partnership panel to push forward the plans and help improve security at the sheltered housing unit.