Triple fatal Conwy driver William Ryan 'over alcohol limit'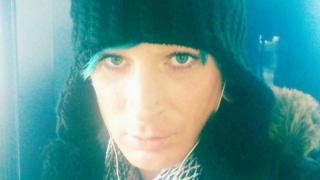 Three men died in a head-on collision involving a driver almost twice over the legal drink-drive alcohol limit, an inquest has heard.
Driver William Ryan, 29, and his passenger Ross Dickinson, 32, died when his Ford Fiesta collided with a Peugeot 208 on the B5106 in Conwy county.
Paul Gardner, 82, a passenger in the Peugeot, also died.
A coroner concluded alcohol had affected Mr Ryan's driving, decision making and reaction times.
The crash happened on the road between Ty'n y Groes and Tal y Bont on 29 October last year.
A pathology report concluded all three men died from multiple traumatic injuries.
Mr Ryan had a blood alcohol reading of 141 milligrams in 100ml of blood, which assistant North East Wales and Central Coroner Nicola Jones said was "not quite twice over the limit but he's well over".
The legal limit is 80mg.
Police officers reported a smell of cannabis in Mr Ryan's car and the drug was found in his system.
But pathologist Andrew Dalton said it was not possible to say when it was consumed or the effect it may have had on his driving.
A statement read to the hearing from Elaine Gardner, who was driving the Peugeot car, described how she saw Mr Ryan's car coming towards them "totally out of control".
"It appeared to be swaying from side to side. It was like a rally car coming round the bend," she said.
"I just knew it was going to hit us. I had nowhere to go."
The hearing was told Miss Gardner suffered "significant injuries" in the crash and now has restricted movement.
Collision investigator Gavin Davies said tyre marks at the scene showed Mr Ryan's car had crossed into Miss Gardner's lane at the time of the impact.
He said there was no way of knowing what speed he was driving, but calculations showed "he was under the speed limit for the road", which was 60mph.
North East Wales and Central coroner, Nicola Jones, concluded all three men died as a result of a road traffic collision and said the alcohol Mr Ryan had consumed "was sufficient to affect his driving, decision making and reaction times".
"That really is a contributory factor to the whole incident," she said, adding he "probably would have been able to steer a correct course" if he had not drunk alcohol that night.
Speaking after the hearing, Miss Gardner said her life has been "turned upside down."
"I lost my father and suffered terrible injuries myself, which have had a huge impact on my life, all because of careless driving by somebody else."
She added that she was glad the coroner investigated her dad's death.
"Although the process has been extremely difficult I feel like there is now some closure and I can begin to focus my energies on recovering and access the help and support I will need to overcome the life-changing injuries I have been dealing with since this terrible incident," she said.